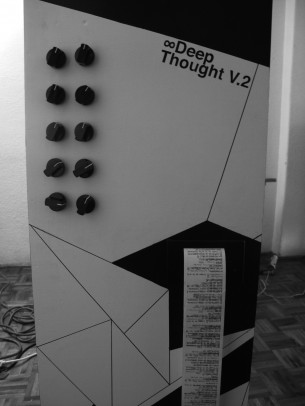 La entidad-maquina emula al "Fortune Teller" futurista, el cual rige sus respuesta por la rigurosa lógica informática, cuantificando posibilidades a la velocidad de la luz, para responder de una forma aleatoria casi orgánica.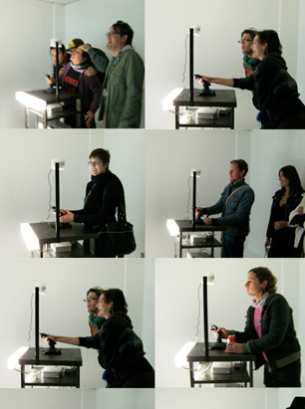 Untitled Mood is a real-time video installation that explores the boundary between public and private person.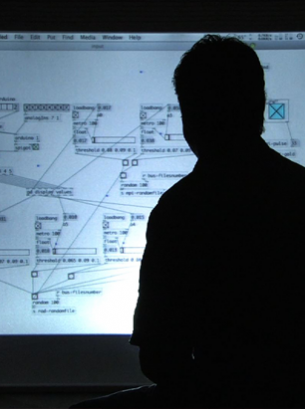 Deep Thought es una maquina sonora que se basa en el principio de entropía como estrategia de comunicación.